COVID-19 Information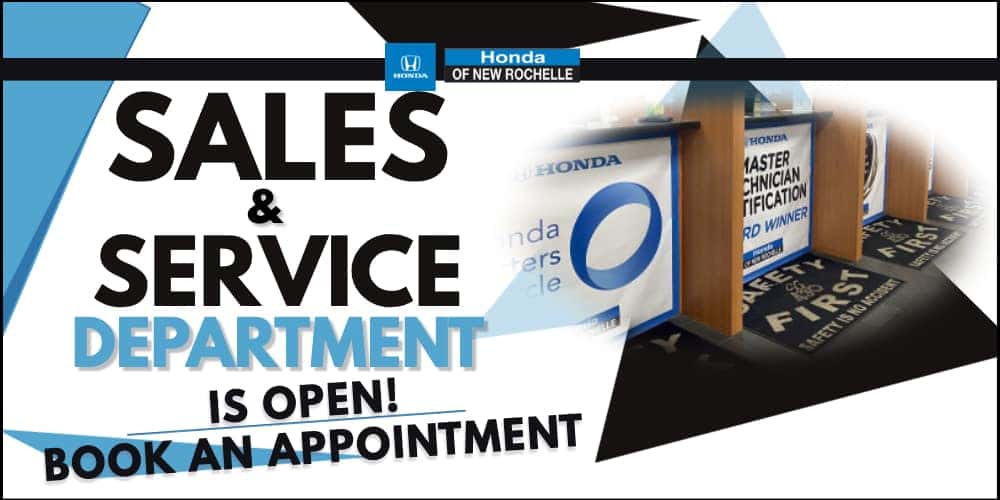 Due to the Covid-19 concern a state wide shutdown has been put in place. Our Service Department is open, please feel free to call 914-636-1160 or book an appointment online. We are happy to provide you with information regarding any vehicle of interest so please let me know how I may be of service to you. Click the link below for online shopping options.

We plan on fully reopening soon. Our primary concern is the safety and well being of our customers and staff personnel. We apologize for the inconvenience but we will get through this together.
In case of an emergency please feel free to contact our general manager Jim Gallagher at (914) 246-0129 or jgallagher@hondaofnewrochelle.com.
For any vehicle or service needs please contact us here: